iButtons and 1-Wire (One Wire)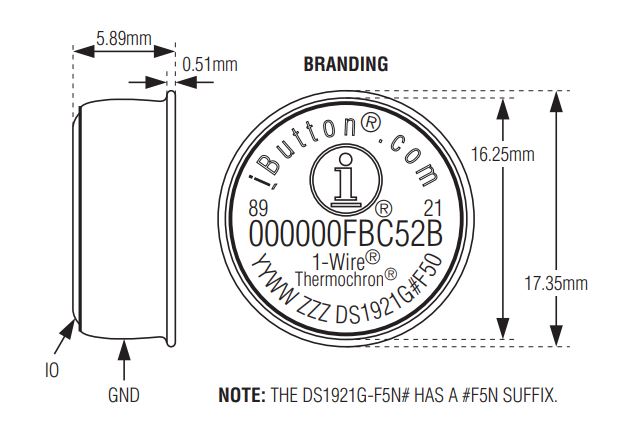 What is an iButton®?
An iButton® is a chip in a round metal casing of about 1,7 cm developed in the 90s by the former company Dallas Semiconductor, in 2001 acquired by Maxim Integrated. The casing looks a bit like a small battery and sometimes iButtons are described as such. Some types have a small battery inside but other than that, it's nothing like a battery.
Each iButton® has a unique, factory issued, 64-bit number. This number cannot be changed. Some types include writeable memory, real-time-clock, temperature sensrs and humidity sensor.
The chip comminicates by the 1-Wire protocol standard.
1-Wire®
1-Wire is a device communication bus by Dallas Semiconductor (now Maxim Integrated) which is commonly used to read sensors. With just one communication wire a network (MicroLAN) can be created or used to directly communicate with the chip.
Thermochrons and hydrochron
The datalogger iButtons can be used as temperature logger and humidity logger (the DS1923).
More information
The Maxim website contains a lot of (technical) information about 1-Wire and iButtons.